The house system at St. Julian's aims to foster a sense of community and belonging, sportsmanship and acceptance. Students from the same house are encouraged to work together across year groups and school sections. Being a house captain also offers leadership opportunities for those students who wish to motivate, inspire others and develop the house system in our school.
All students and staff in the St. Julian's community are assigned to one of four houses, Bucknall, Franklin, Etherington-Smith (E.S.) or Russell. The houses are named after significant individuals who have contributed to the creation and development of St Julian's as a school. Staff House Leaders and Student House Captains (years 5 and 12) coordinate and support house events and initiatives in the school.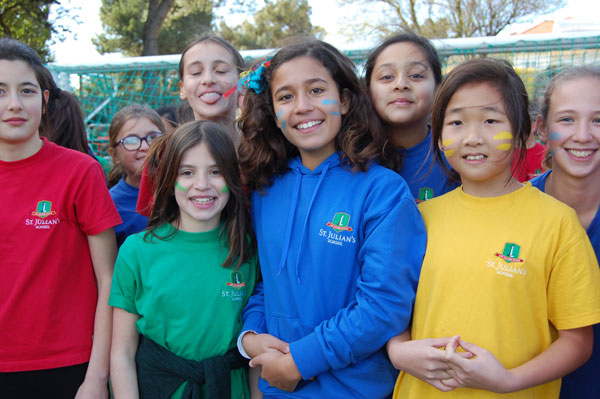 ---
House Events
The house team strive to offer a wide range of activities to appeal to all school members which include sporting, academic, cultural and service events. There is a healthy level of competition where participating students can win points for their house and these accumulate during the year. However, there is a balance between competitive and non-competitive house events. Many events are organised across the school and throughout the year, during school hours.