Our 90th Anniversary Celebrations
St. Julian's celebrated its 90th Anniversary, and we want you to know all about it!



Established in 1932 and currently celebrating its 90th anniversary, St Julian's is one of the oldest and the largest British International Schools in Portugal. St Julian's has developed into a leading British International school with a strong record of academic achievements and a full programme of wider life activities, including the arts and sports.
90th-anniversary whole school photo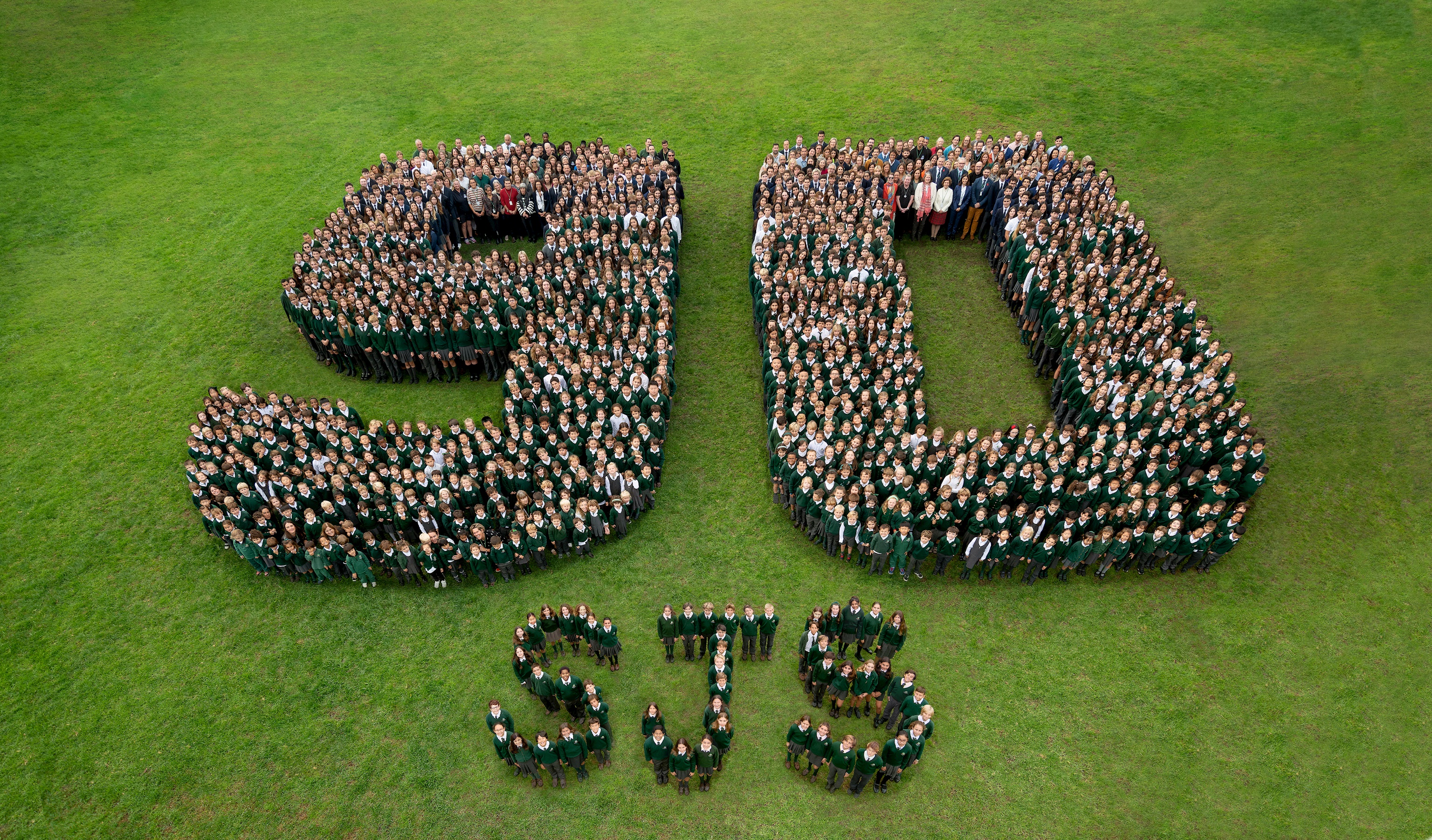 What better way to start our celebrations than having everyone come together for a whole school photo?
We must confess that organising over 1500 people into a shape was no easy feat. But we did it!
Take a look at the making-of video below.
Our 90th Anniversary Celebrations so far….
To kick start our 90th-anniversary celebrations, on November 25, the school organised a Cocktail party which welcomed Parents, Alumni, Students, Staff members and former staff members to our campus. Why not revisit those joyous moments?
Our distinguished Keynote speakers
Among our distinguished keynote speakers, we had the honour of receiving special messages from his Excellency, the Portuguese Republic President, Professor Doutor Marcelo Rebelo de Sousa, Teresa Roque, Chair de Board and Mrs Simona Demuro, British Consul in Portugal.
St. Julian's School at 90 (1932-2022) "Taking the Long View" Exhibition
As part of our celebration of the School's 90th Anniversary, we have curated a special exhibition of photographs, documents and objects related to the early years of SJS, focusing primarily on the 1930s & 1940s. The exhibition plots the school's origins and aims to provide a partial window into the life of our school in times past. The exhibition is still open, and your visit is most welcome!
Flickr album: Taking the Long View Exhibition
|
Height: auto
|
Theme: Default | Skin: Default Skin
Audio Soundscape: John Wheeler's Memories, St. Julian's Student 1934-1939
A series of podcasts has been devised as part of our celebrations. These will be published throughout the year,
If you click on the photo below or on this link, you will listen to extracts from the memoirs of John Wheeler, one of St. Julian's very first students. As a young child, John lived with his parents at the Cable and Wireless Station, Quinta Nova, in the buildings now occupied by St. Julian's School. In May 1937, John survived meningitis but was left permanently deaf.
John was born in the Suez Cable & Wireless Station in 1927, arriving in Carcavelos in 1934. He spent the war years in England. Later he taught deaf children for 37 years and married his wife Agnes in 1968. Sixty years after leaving St. Julian's, he returned with her and these memories came flooding back.
Jamie Darke reads the text. Murphy Cobbing and Pedro Torres produced this audio. Thanks to the British Historical Society of Portugal.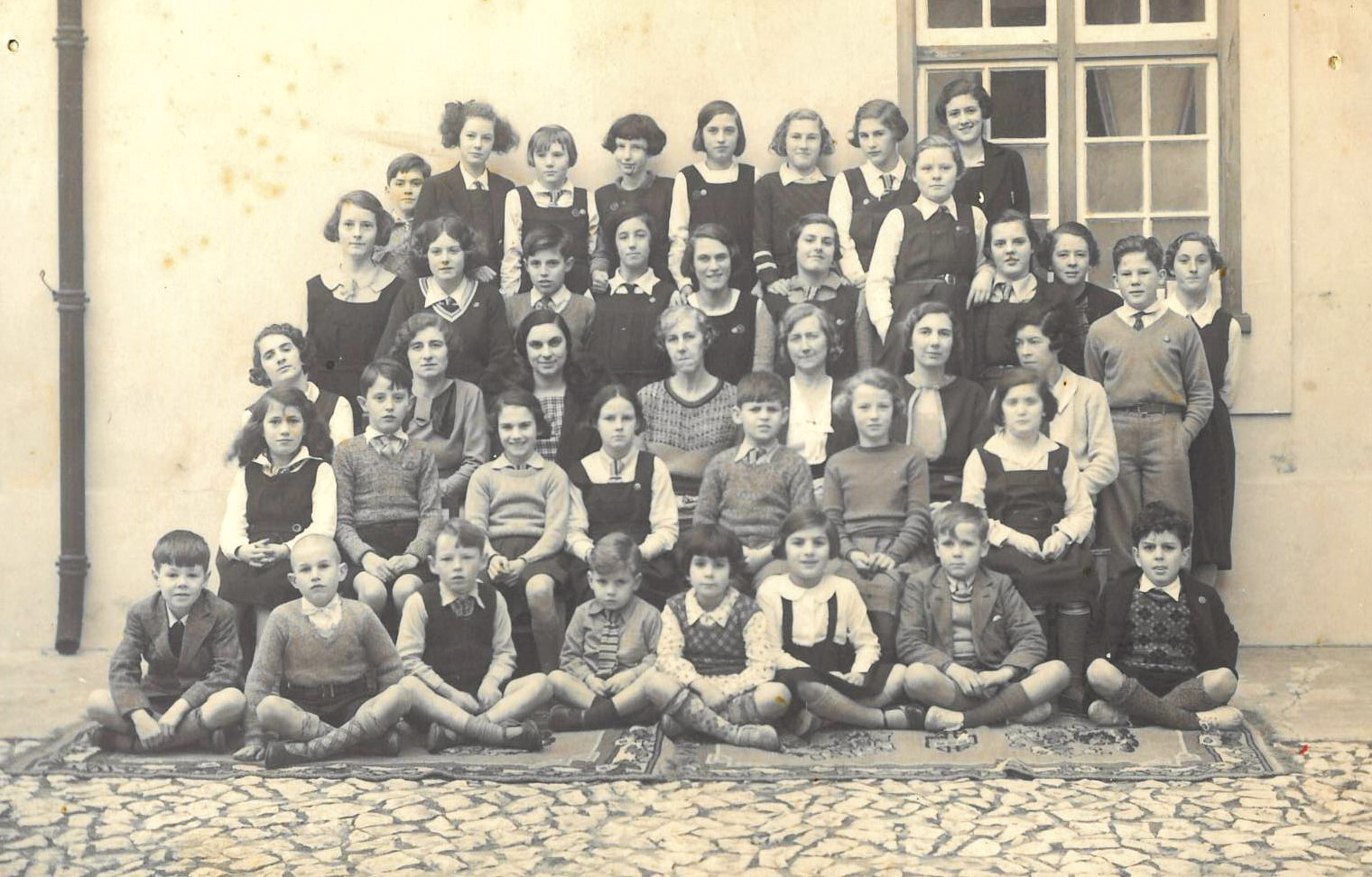 Photo Gallery
Flickr album: St. Julian's School | 90th-Anniversary
|
Height: auto
|
Theme: Default | Skin: Default Skin
(please visit the Parent Portal for a more extensive photo gallery)
"Paula Rego Art Prize" and "Short Story Competition" Awards
We have had a fantastic response to the competitions organised to coincide with the 90th Anniversary of SJS, and we would like to thank all of those who entered and commend them on the quality of their entries.
SJS "Paula Rego Art Prize"
Winners: Yumei Pan (5º Ano), Margarida Costa (6º Ano), Michele Chen (Y7JT) & Sophie Micallef (Y10JTH)
SJS Short Story Competition
Winners: Matilde Lima (Y6SG), Lourenço Rio (8º Ano) & Aliki Sarri Lima (Y10VO)
Head of School Paul Morgan & Deputy Principal KS4 Jon Burke awarded prizes.
Flickr album: "Paula Rego Art Prize" and "Short Story Competition" Award Ceremony
|
Height: auto
|
Theme: Default | Skin: Default Skin
90th Anniversary Commemorative Art Work
To celebrate and remember the 90th anniversary of the founding of our school, Artist Camilla Watson was commissioned to produce a series of images printed on stone based on photographs from the school archive. These are now on display on the walls of the East Wing outside of the Year 6 classrooms.
Flickr album: 90th Anniversary Camilla Watson's Art Pieces
|
Height: auto
|
Theme: Default | Skin: Default Skin
90th Anniversary Gala Dinner
We share the video and a gallery of photos of our Gala Dinner, which brought together guests from around the world, many of whom hadn't seen each other in years. We are proud to contribute €7,500 of the proceedings to Centro Comunitário de Carcavelos, supporting their outstanding efforts in serving the local community. Special thanks to the students in the Chamber Orchestra, the choir members, the music teachers, and the Student Ambassadors who hosted the event.
Flickr album: 90th Anniversary Gala Dinner
|
Height: auto
|
Theme: Default | Skin: Default Skin
St. Julian's is Our School but it is More Than That
To top off our celebrations, we have created a video showcasing our school's very best. Take a look below!